The Only Solution You'll Need for Managing Your
Interior Design Business

in Singapore
See how ID Connect can make a difference.
See how ID Connect can make a difference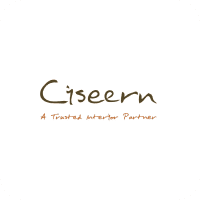 "There are many processes and coordination in an ID project, and it is very challenging to oversee and manage it without a centralised platform. We are glad to have found Aquila Logic and their ID Connect software. Today, we operate efficiently with all our stakeholders connected to just one platform. They have help fulfilled a dream we had for many years."
Mr Kenneth Tay,
Director
"Prior to meeting Aquila Logic (AL), we had our information siloed in different subscription services with databases that were not interoperable. AL has helped replace our disparate systems with just one integrated and
customised solution, which automates coordination and controls across differing departments. Previously manual duplicity in data entry has also been minimised greatly, not to mention improvements in data accuracy due
to the direct integrations! Beyond Aquila Logic's strength in technical development of the product, their logic flow and knowledge strength in the built-environment supply and local interior designer space has also
helped bolster our internal processes. Would definitely recommend Aquila Logic and team for anyone's Digital Transformation projects."
Mr Lester Leong,
Co-Founder
"We have been in business for more than 30 years and it was challenging for us to adopt digital transformation. We were careful in selecting a suitable vendor and we found Aquila Logic through referral. They have
proven track records in providing digital solution to the ID and ID-related industries and their demonstration convinced us. They were able to analyse our workflows comprehensively and identified the process gaps.
Their knowledge and experience were critical in helping us transform. Now, we have a holistic solution and continual support that can truly meet and sustain our long-term business requirements."
Ms Wendy Kua,
Director, Business Improvements
"Our company has grown steadily over the years and the Aquila Logic team has been instrumental to our growth. Their customised ERP system has helped us tremendously over the years and we depend on it to connect all our
end-to-end processes and to connect with our suppliers and sub-contractors. We've moved from pen and paper processes to a paperless workflow, which is much more efficient and effective. Our customers are enjoying
better convenience and faster responses through the digital experience."
Ms Yola Yu,
Marketing Director
"We are an ID firm with over 20 years experience in the industry. We have been introduced to many different types of ERP systems, but none can match our requirements as well as ID Connect. It is a one-of-a-kind system
that fits our industry perfectly. It is simple enough for our ID Designers to use and comprehensive enough to cover all our business and accounting requirements. This is a real transformation for our capability. Now,
management can easily track leads, sales performance and accounting reports etc. In just a few clicks at anytime and anywhere."

Ms Candy Ng,
Director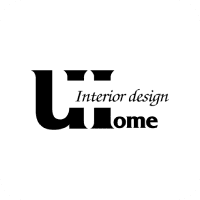 "The beauty of this system is the capability of integrating the works of various departments in one centralised platform. Thus the workflow has become significantly well organised and efficient."
Mr Nelson Leow,
Director
Manage All Processes in Just One Place
Leads Automation
E-Quotation/ E-Contract
Variation Controls
Centralised Project Management
Real-time Sales Performance
Commission/ Incentives Automation
Supplier/ Sub-Con Billing Controls
Full Accounting Capability
The ID Connect Difference
Automate Lead Generation and Track Conversion Rates
With integrations to your lead generation platforms and suppliers, respond faster to incoming leads and enquiries, and hear back sooner from suppliers to facilitate project closing.
Know Your Project Profitability and Top Performers in Real Time
From customer quotations to product pricing, contracts, invoices and design changes, gain easy access to your company's data and information for each project on our secure cloud-based system.
Reduce Time Spent on Administrative Processes and Finance Workflows by 70%
Process all finance workflows easily with our Full Set Integrated Accounting feature, designed to account for supplier rebates or discounts, AP invoice variations and more.
Finalise Projects in Confidence with Automated Checking Procedures
With easy access to E-Quotation, E-Contract, E-Invoices and E-Supplier Invoices Workflow, gain full transparency on every project's profit or loss for fair commission disbursement.
Learn how you can save more than 70% of your Operation and Admin Time with ID Connect
Eligible for up to 80% funding support through the Enterprise Development Grant (EDG).
Are you a supplier or sub-contractor looking to connect better to the interior design industry?
Learn about ID Connect's solution for suppliers and sub-contractors here.
View Solution