Accessible Anywhere and Anytime via the Cloud

An integrated system that supports interior designers, suppliers and sub-contractors

Designed with local interior design industry business practices in mind

Customisable to meet your firm's specific needs

Proven working solution for numerous interior design firms as well as suppliers/ sub-contractor companies

Continued dedicated technical support from system experts
Customised for Singapore's Interior Design Industry and You
Designed and developed with the needs of local interior designers, suppliers and sub-contractors in mind, ID Connect offers functions and modules that support sales, admin, and finance practices that are unique to Singapore's market, and can be further adapted to account for your business' specific needs.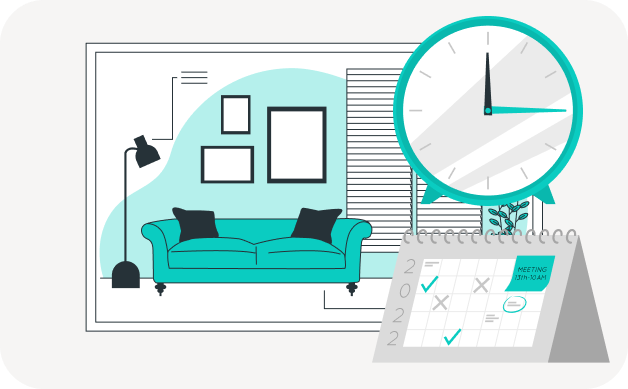 Proven Time Savings by Existing Users
With features to help streamline various workflows across the business, ID Connect has helped multiple interior design firms save more than 70% of their operation and admin time, leading to quicker project turnarounds.
A Secure Cloud System with Local Customer Support
With ID Connect being an end-to-end solution, system security and stability is of utmost importance. As such, ID Connect is hosted securely on our servers and managed by our company for your peace of mind. Our local support and development team will also be available to quickly rectify any potential technical issues faced, ensuring smooth workflows for you.
Up to 80% Funding Support Available through the Enterprise Development Grant (EDG)
As a customized solution that can be adapted to help improve business' productivity, eligible SMEs can get up to 80% funding support for ID Connect under the Innovation and Productivity scope.
Explore the possibilities with ID Connect today.
ID Connect by Aquila Logic
ID Connect is an interior design cloud-based solution developed by Aquila Logic to help SMEs in the industry make quantum leap in their capabilities. For more information on Aquila Logic, click here.